Visiting Castle In The Clouds
When reading this please pretend you hear classical music and that the text is narrated by Penelope Keith.
*classical music*
This is Lucknow.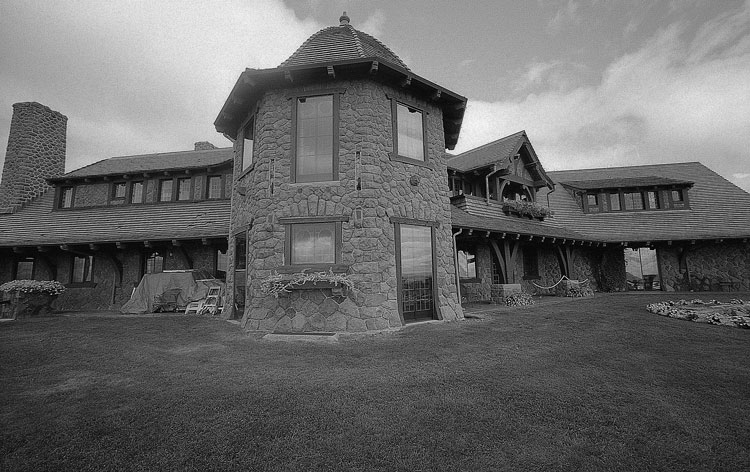 Lucknow is a 16 room mansion located on top of a mountain in Moultonborough, NH. It was built by a very short shoe millionaire who may have named the mansion after a town in India. I am a superstitious enough person and I  believe that adding "luck" to anything  will only lead to ruin. In the case of Mr. Plant that was certainly true, by 1940 he had lost everything and the home was owned by his creditors.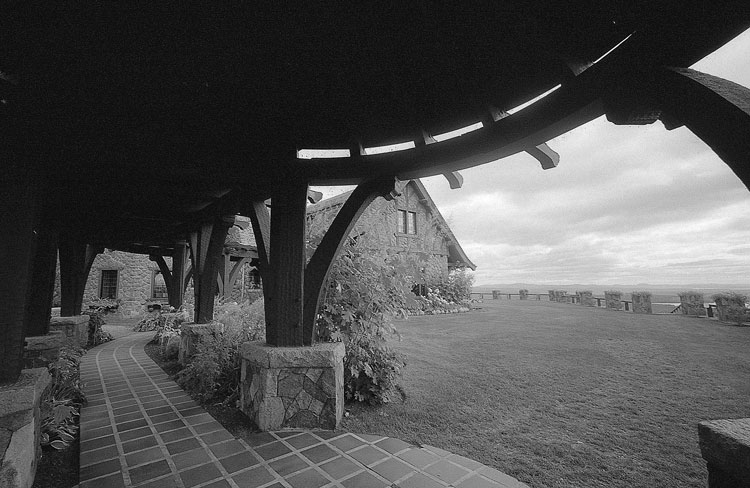 Lucknow was not the first grand home to sit on this piece of land. The estate was originally a collection of buildings of various uses called Ossipee Mountain Park. The place where Lucknow is now was an overlook frequented by park guests.
Visiting Lucknow is fun not just for the views, the mansion interiors or the food but is also a great spot for people watching. Regardless of when you go, it will be full of interesting people to gaze upon and avoid. There was a lot of fake Chanel, smeared lipstick and really bad old lady hair. Big bad old lady hair. The docents are also an interesting crew. My favorite docent was wearing a bright pink sweatsuit. Another docent on the second floor was clearly doing her best Gloria Vanderbuilt post electro shock therapy imitation. Fun!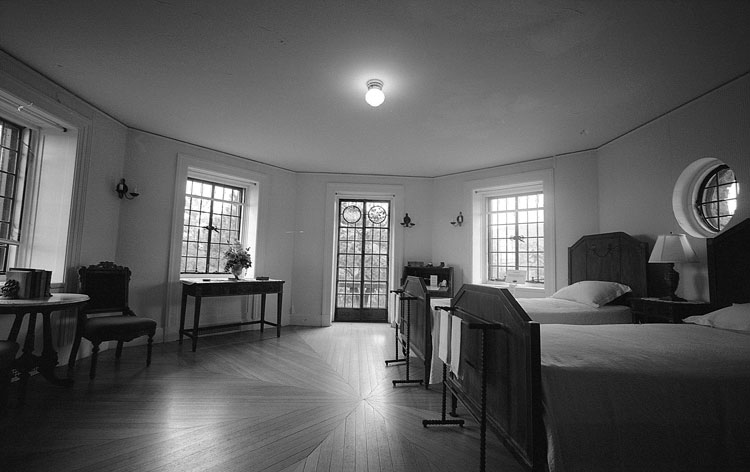 The joke  is really on us. I paid money to spend a short amount of time in a space like this, but they get to do it all day. This is one of the bedrooms at Lucknow.  You and your fellow tourists will get confused on the second floor because it is a beautiful maze caused by a victorian need for ventilation and fear of passing a servant in the hallway.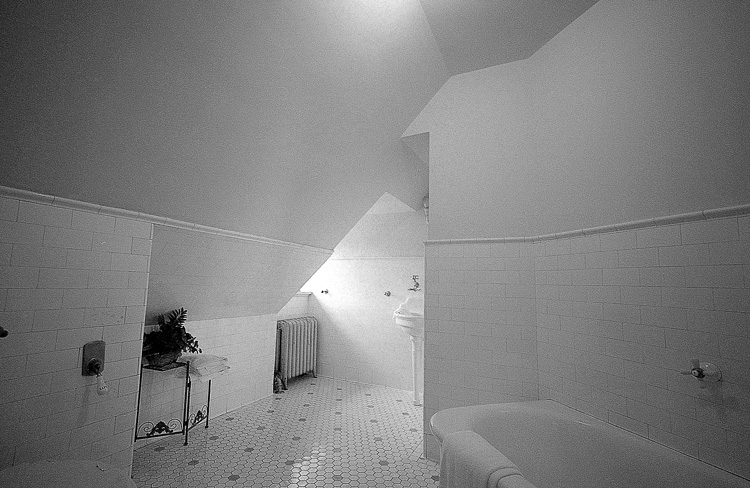 Lucknow's bathrooms were sort of lame but this was my favorite.
How You Can Party At Castle In The Clouds
The castle is now owned by The Lakes Region Conservation Trust and open to the public. You pay $15 and drive up the driveway past a beautiful waterfall and park near the carriage house. The carriage house houses a restaurant with a patio that is probably more beautiful than the entire home.
Some Notes On Luck
I don't have any color images from this series because the lab couldn't open up my film container.
Tagged: "Castle In The Clouds"