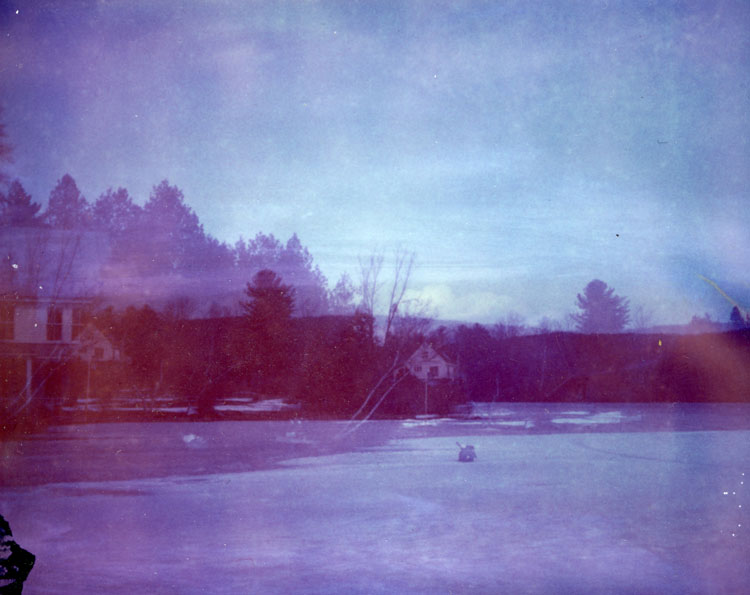 There has been a lot of press lately about The Impossible Project bringing back classic Polaroid instant films. The Impossibles are producing polaroid style integral film which is great but more interesting to me are the peel apart films. Peel apart films are used in older classic Land Cameras and require you to time the development of the film and then peel them apart after the development has finished.
I bought a Polaroid Land Camera 430 & Land Camera 103 on ebay. The 103 was an accident and so I named him, Accidental Eddie, after the inventor of Polaroid films Edwin Land. The 430 was a purposeful purchase and I named him Big Tupper after Earl Silas Tupper. Land cameras are serious pieces of metal and plastic, not to be messed with. Accidental Eddie came with an original battery and it still held enough of a charge to be useful. I wasted a lot of time and money attempting to replace it. Both land cameras focus using a rangefinder which I absolutely love because it moves the bellows as you focus.
This image was taken with expired polaroid film using Accidental Eddie 103. He appears to have the dark print of death syndrome but right now I am enjoying that effect. I double exposed the image while standing near a picnic table in Barnard, VT.
Dominick Dunne once said that that talking to the Duchess of Windsor was like talking to a poor person unwittingly parodying an upper class accent. The same thing could be said about Barnard.
My Polaroid Land Camera 430 Stats
The 430 was an entry level Land Camera that was manufactured for around 7 years starting in 1971. It retailed for $80 when it was introduced.
Land Camera Links
Find a Land camera on ebay.
The best internet resource for a Land Camera, The Land List.
An good Polaroid resource.