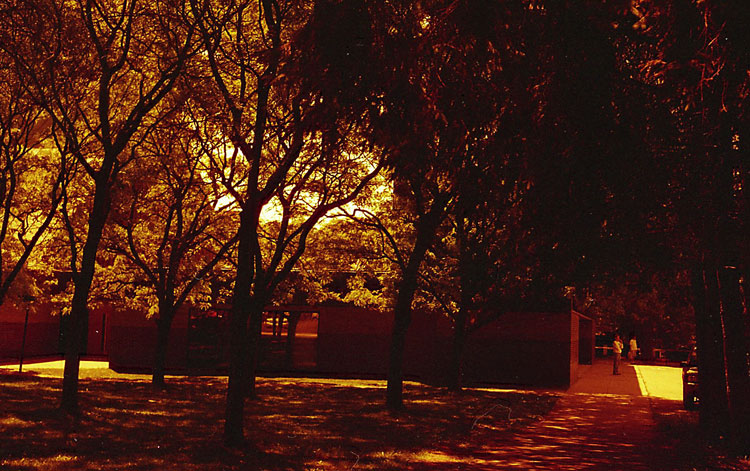 Redscale In The City
On a recent trip to Burlington I left my homemade redscale film behind and so I stopped into Urbain Outfitters and purchased some pre-made redscale film by Lomography International.
Redscaling film is the process of taking film and respooling it so that it is exposed in the camera backwards. This makes the red layer of the film which is normally the last layer the first layer. The resulting images will display a certain amount of redness depending on the film and the level of exposure. If you are redscaling your own film, you would want to take a 400 speed film and shoot it at 100. Lomography brand redscale film is marketed as being ISO 100. I shot the film between ISO 50-100.
Lomography Redscale Exposure Tips
The more you overexposure your redscaled film, the less red it will appear. I recommend rating it at 100 or slightly over exposing it. If you over expose it too much, your film won't be so red.
Should You Redscale?
Redscale like cross processing can be used as a photographic crutch to make your boring images pop. I believe that when redscale is used correctly, it adds additional interest to your  images. I'm not sure that buying pre-made redscale film is a good deal but I enjoyed the film that I used.