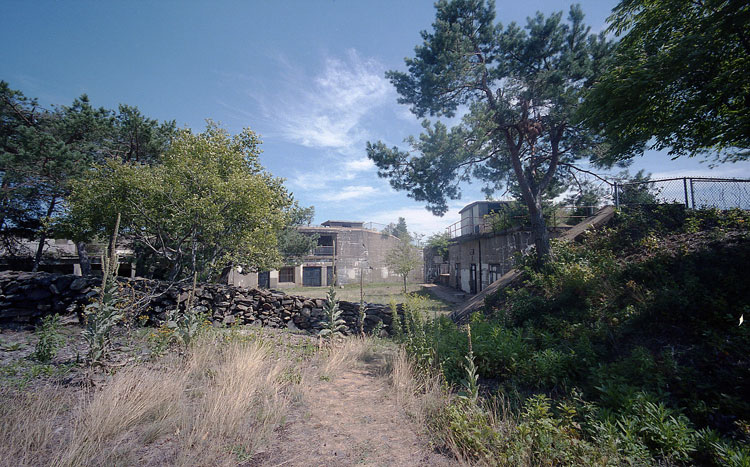 I like finding spaces where two different intentional landscapes converge to make one unique space with a purpose of its own. My favorites of all time is Fort Stark State Park in New Castle, NH.
After serving various military purposes the land was turned over to the state as part of the military's surplus land program. The various military ruins on the site date back to the early 1900s and formed the basis of the Portsmouth Harbor defense program. They are as much of a reason to visit the land as the beautiful ocean views.
I find the stone wall in the foreground of the above image to be interesting. It looks to be recently restored or constructed and seems to fit with the other structures on the land to define an open space. The area was originally fortified in the late 1700s and it is possible that the stone wall is from that period or it could have been added later. It is much more interesting to me if the stone wall was added later because of the planning and aesthetic choices required to build it and choose the location.