Photographing a space as famous as Louis Kahn's Exeter Library is difficult because so many other photographers have photographed the space before you. Kahn's library is famous for its grand central light well flanked on all sides by large circular cutouts. The challenge in the Exeter Library and any other famous space to to take unique photographs of a space that is constantly photographed. I traveled here with my friend Matt who is an Exeter alum on our way to photograph the seacoast.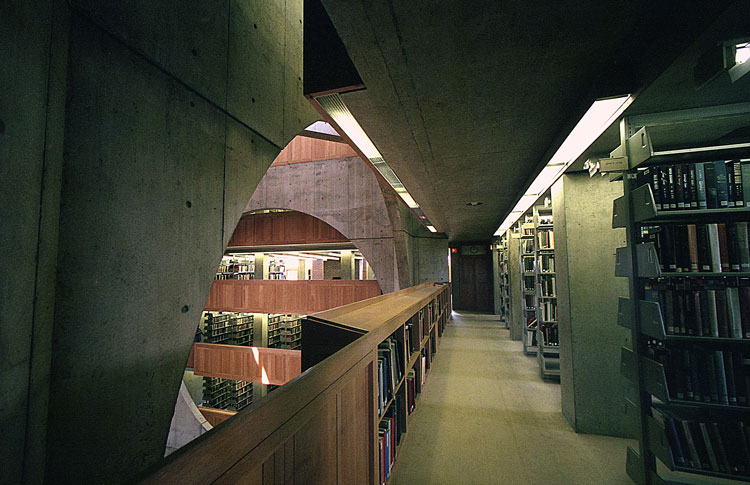 We climbed the corner stairs of the library to the top floor reading rooms. They had views onto a series of outdoor spaces that we could not access.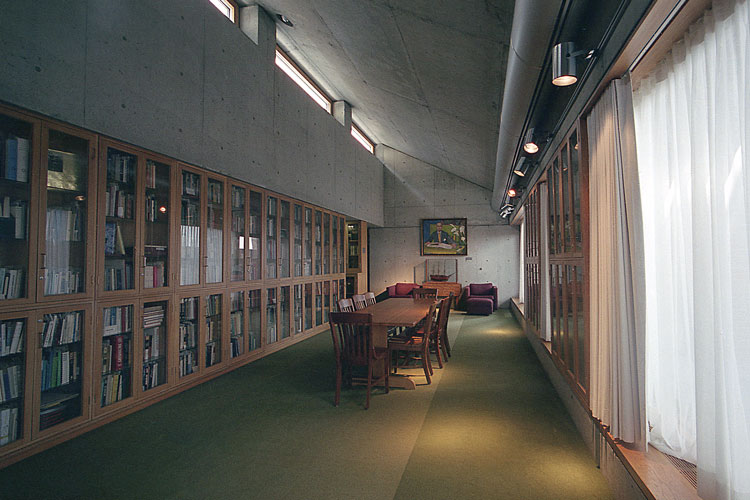 From the top floor we could look down into the grand lobby area. The view is quite spectacular from the top floor.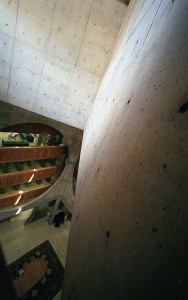 Things To Know
Exeter has free parking.
The Exeter school gymnasium looks like a factory and is probably almost as photographically interesting.
All of the Exeter buildings are connected by tunnels. We didn't explore them, but you can succeed where we failed.
I used my infamous Heliar Super Wide 15mm in this space and a wide angle lens would be very useful here.