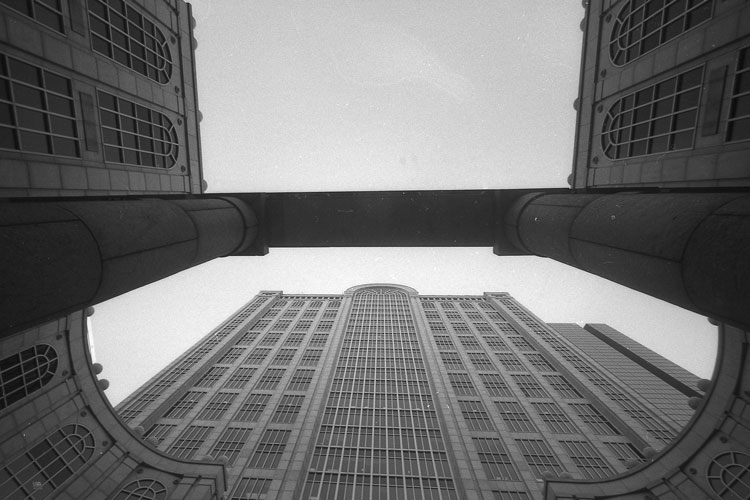 I also hate this angle.
I'm not trying to say that there is something wrong with 500 Boylston Street, I just don't like it.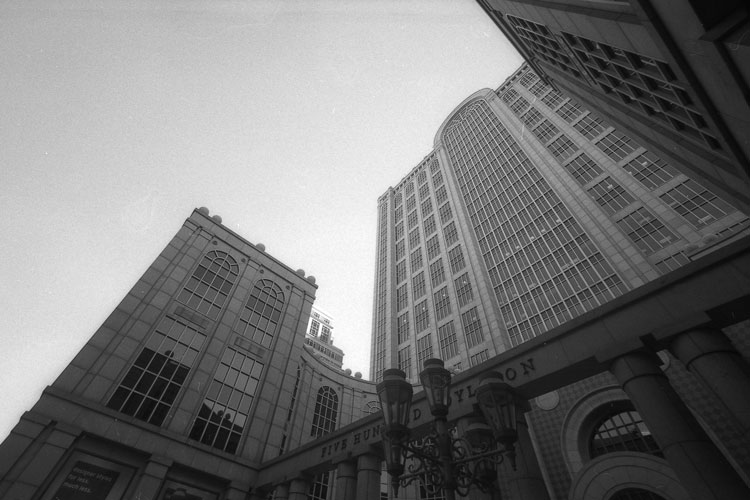 I feel like the building is trite and cheap attempt at ornamentation that reminds me of the cheap flower pots sold at Walmart.
According to wikipedia, 500 Boylston is a post-modern skyscraper designed by John Burgee and Philip Johnson. The city of Boston is no stranger to postmodern archiecture, especially the work of Burgee and Johnson. Some of those structures, like the Johnson Building at the Boston Public Library are quite wonderful.
I put the blame for this building on John Hancock building. Few modern structures have had as many issues with their construction as the John Hancock tower and I believe it put an end to modernist skyscraper construction in the United States. It is a shame really, I love the way light is reflected off the tower.