Facebook reminded me that this was a good weekend to visit Franconia Notch.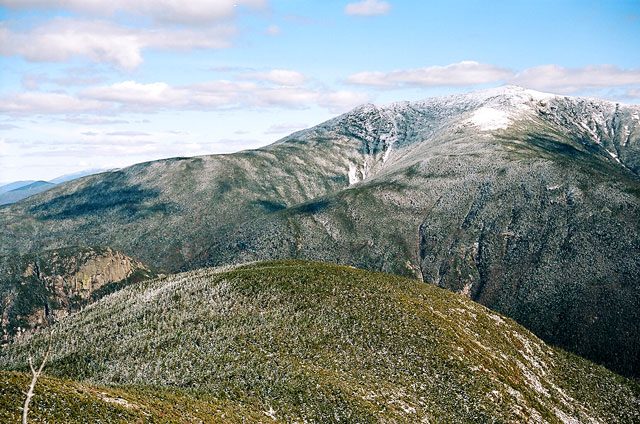 On top of Cannon Mountain, looking towards Lafayettte.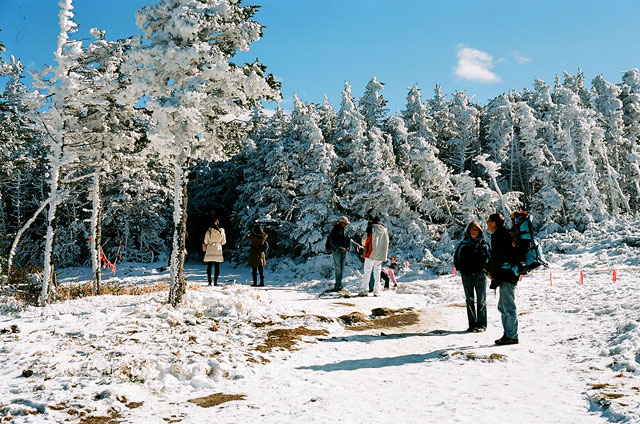 My fellow tourists caught in weather they weren't expecting.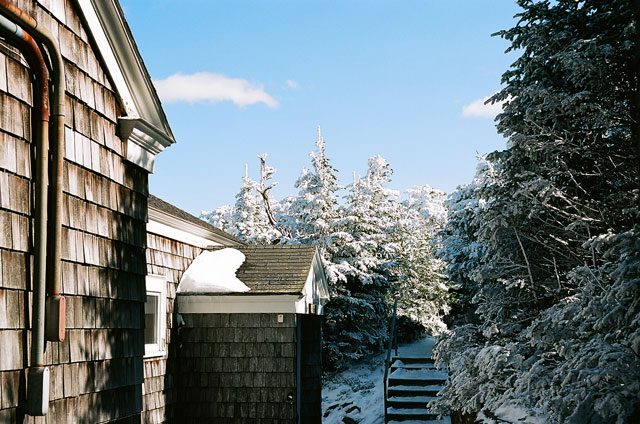 Standing behind the old tram building.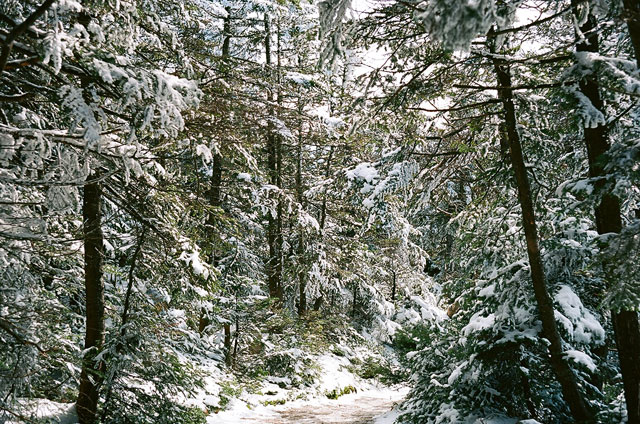 Walking path.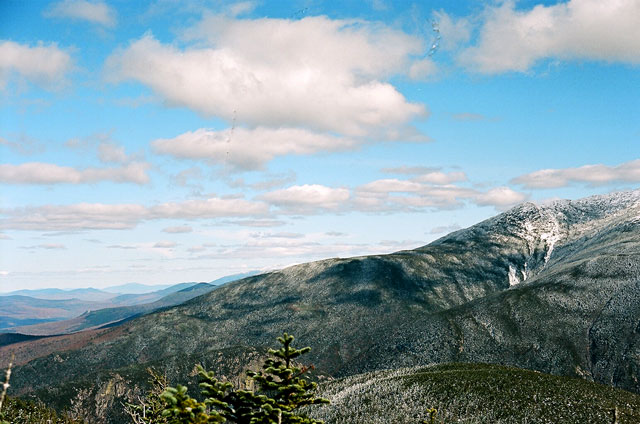 View on the way to the tower.
I grew up not far from here so I felt a little guilty about ascending the mountain using a method other than my two feet. Having said that, riding the Cannon Mountain aerial tram is a truly unique experience in itself. I particularly enjoy watching the counter weights at both stations move up and down as the cars approach their respective terminals.
Oh and this one of those happy Ektar moments.