One of the first images made with my Minolta Hi-Matic F.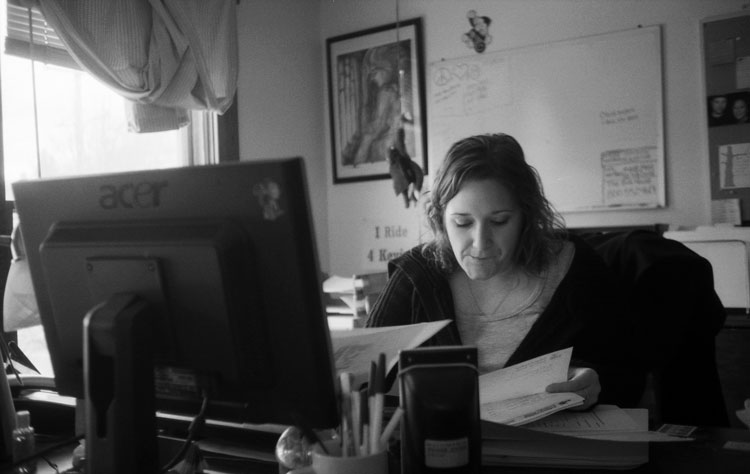 So skinny, the lens can't even see her.
Minoltas and I go way back. My first fancy camera was my mother's Minolta SLR.
In the 1960s and 70s Minolta lenses were some of the best in the world, even on par with the ultimate upper middle class status symbol Leica. As it happens, Minolta provided engineering support for many of Leica's slr cameras and even an M mount rangefinder. Snazzy! Minolta produced a series of fabulious rangefinders with cheap bodies and amazing "rokkor" lenses. The images produced by rokkor lenses are some of my favorite and the way rokkor lenses interact with modern films like Ektar blows my mind. I have had major lust for some sort of Minolta rangefinder for a while now and lucky for me they are far less expensive than similar offerings by Olympus or Yashica. My Hi-Matic rocks my world because it is really the opposite of my Bessa R3M. My Bessa is completely manual and requires far more thought to produce an image than any other camera I've ever owned. The Hi-Matic is completely automatic. I focus and press the shutter. Everything else is done for me.