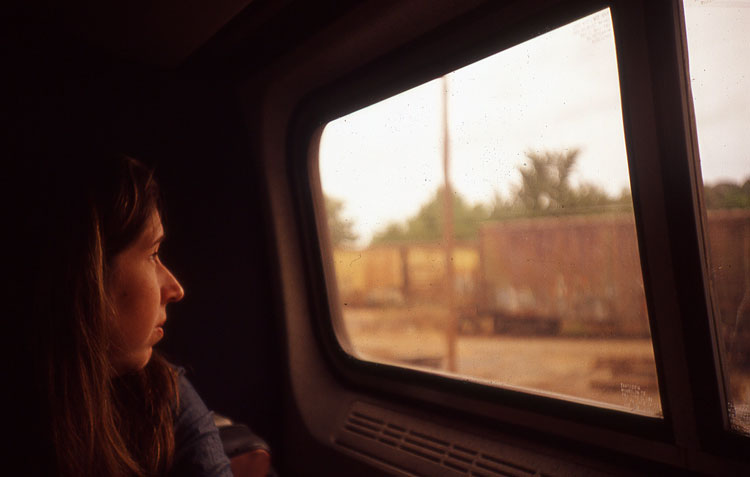 My good friend Lady Shannie Mae of Dumplingtonshire invited me to take Amtrak down to Brattleboro and have dim sum. Our destination was C X Silver Gallery.
How To Take Amtrak
There are no Amtrak stations with employees in Vermont so you must call Amtrak and ask for a human. It was easy and the woman on the phone was nice. You simply board the train with your reservation number and pay the conductor. If you are nice, you might even get a discount.
I arrived at the station earlier than I needed to and I was very glad that I did. Most images of the Vermonter show empty stations and few passengers but the reality is that from White River Junction, the Vermonter is a busy train and there were a lot of people waiting to board. Lady Shannie met me on the train because she was coming from a few stops north. She had saved a seat for me and I am glad she did because the train was full.
After gazing at Lady Shannie's beauty, we headed to the cafe car and I bought coffee and something to snack on. The cafe car is ok, not Amtrak's best but still serviceable. There were a lot of people in the car and many of them were very easy on the eyes. Lady Shannie and I returned to our seats and I gazed out the window as we travelled along the Connecticut River. The ride is smooth and feels fast but most importantly it is relaxing. I hate traveling to Brattleboro because trying there is boring but the train made it fun.
The dim sum place picked us up at the train station and off we headed to a really amazing lunch.
We super fatified on our dim sum and returned in time to catch the Vermonter on its way back north.
We Also Saw Art
The dim sum place is also an art gallery. I was there for the food but we got a nice tour of the artist studio on the premises. The highlight for me was seeing an old family photo album full of vintage photographs of China.