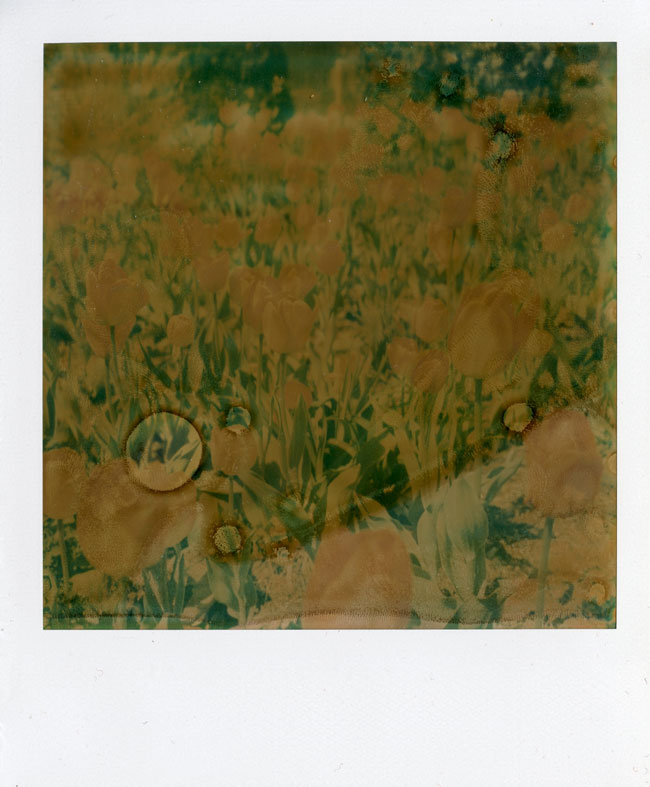 30 Minutes after exposure.
Polaroid Fade To Black Film
Fade to Black is an integral film designed to be used in the  Polaroid SX/70. The Fade to Black aesthetic is caused by a manufacturing malfunction that causes the film to continue developing to the point of blackness.  You can manually stop the development of Fade to Black by opening the film and exposing it to air or water.  For my first two shots I have chosen not to stop the browning and let the film fade slowly to black before my eyes. The top image is probably 20 minutes after its fade had begun. I will post the image after 24 hours tomorrow.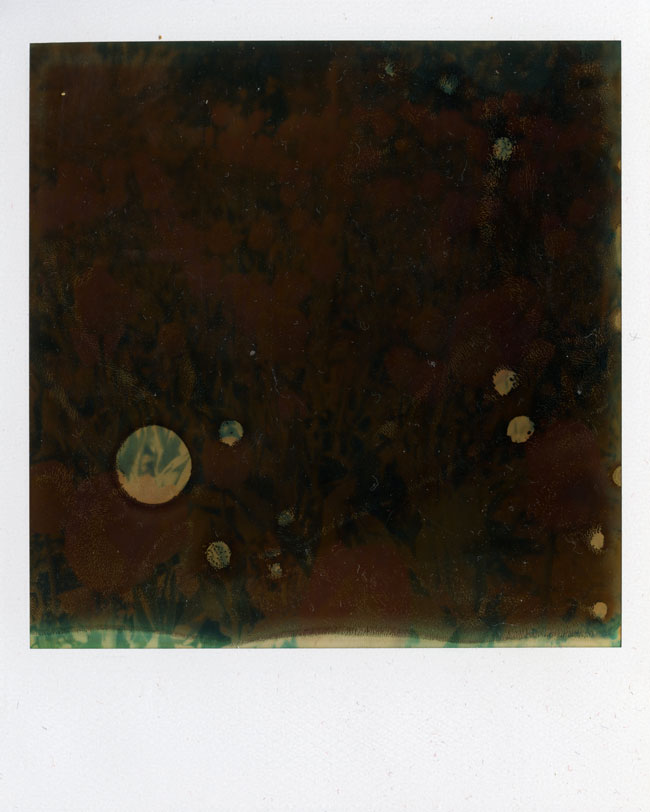 The top image over 12 hours after it was shot.
How To Use Fade To Black
I have been thinking a lot about what it means to capture a moment a camera if you know that the moment you have captured will  disappear. It seems like the exactly opposite of the purpose of photography. For my first shot I photographed the results of a winter storm and told myself that I wanted the snow to fade with the image. I wanted the moment I had captured to go away and never return. I've been thinking about photographing things that cause me anxiety and letting that anxiety fade away with the image.
Fade To Black Technical Advice
I have heard you get the best results if you light the image a little and then open the film very quickly.
Fade To Black Links
The Impossible Project sells and documents how to use Fade 2 Black film for your SX/70.
Fade to black on Flickr.
fadetoblack
on ebay.